FOP 91 is saddened to announce the passing of retired brother
Ronald L. Mikesell
January 16,1940 - December 9, 2017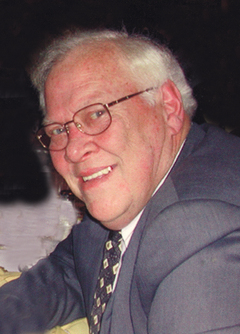 Ron retired in 1986 after 20 years of service as a Mishawaka Police Officer. After retirement Ron was the General Manager of the Mishawaka Fraternal Order of Police (FOP) Lodge # 91 in Mishawaka for 15 years, retiring in 2008.
===============================================================================
COLA approved for retired 1977 Fund members
Retired 1977 Fund members will receive a cost-of-living adjustment (COLA) this year. This includes retired, disabled and surviving beneficiaries of members of the fund. It became effective July 1, 2017. How much? 2.5 percent. How is it determined? The COLA for the 1977 Fund is linked to the Consumer Price Index (CPI). The INPRS Board of Trustees decides if there has been an increase in the CPI. If there has been an increase, your monthly benefit increases.
INPRS INFO: http://www.in.gov/inprs/files/otherretireenews_spring2017.html#2
Attention FOP91 retirees
Please share any news you can about things
that are happening in your lives
that you wish to share on this page.
Also, if any of you have ideas for things you
would like to see on this page
we want to hear from you.
You can send your information
or ask any questions by email to:
LBEEHLER@MISHAWAKA.IN.GOV
CHECK BACK SOON!
SOCIAL SECURITY LAW REFORM TRACKER LINK